Who is Nicole?
Full name Kayla Nicole Jones, famous YouTuber (YouTube Star), creating beauty tutorials, sketches, and vlogs on her YouTube channel. She is a comedian with a goofy personality which is just loved by millions of people. Most of them think that she's from North but She's was born in Montgomery, Alabama on May 26, 2001.
Her YouTube Channel
Her channel's name is Nicole TV which was created in 2014. Her first video was "When someone has an ugly baby" but she doesn't post it until January 2015. Over the years, she has accumulated massive followers all over her social media. The exact number of her social media followers will be featured at the end of this article – But on YouTube, she has more than 2.7 million subscribers and that number continues to rise.
Nicole's Most Popular Video
One of her most popular YouTube videos is the May 2015 video titled "How to be on FLEEK." No! It was taken down by many other videos. Her most popular video is the "Ponytail Tutorial" with 11 million views.
Her Passion
Nicole has shown early her passion for beauty, fashion and comedy since she was a kid. Because of that, she had earned a lot of fame for her makeup tutorial, beauty tips, pranks, reaction, challenges, comedy videos, and vlogs as well.
Nicole TV NET WORTH
As YouTuber which is a platform where people can earn money while uploading videos. Nicole's most earning income is coming from YouTube. According to socialblade.com, she earns an estimated of $72.8K – $1.2M in a year calculating the daily views and growth of subscribers.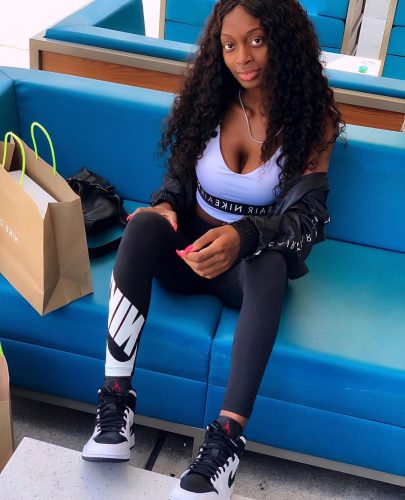 Not calculating sponsoring Instagram posts where she has more than 3M followers on her account.
Nicole's Romantic Life (Boyfriend)
As one of the most popular YouTubers on the platform, it's obvious that she has a boyfriend, doesn't she? That's right. His name is Neil. He frequently appears on some of her videos either on YouTuber or Instagram.
A lot of her fans seem to admire this guy for being loving and tolerant of her craziness. Not just that, on the National GF Day which was on August 7, 2019, Neil had given Nicole a ring as a surprise.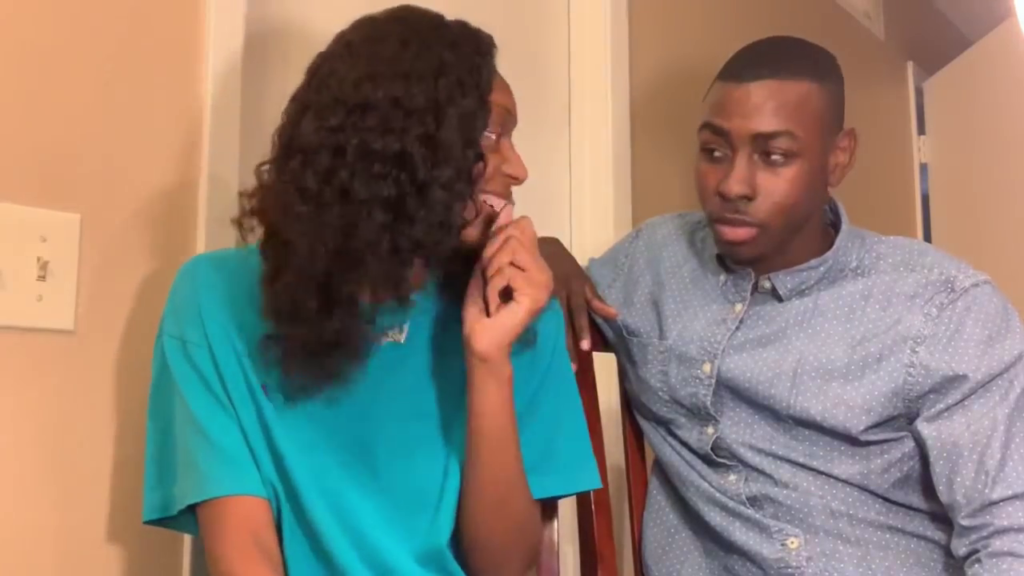 When Nicole starts to express her love to Neil in her Instagram posts, people started to predict that this relationship will be lost forever. But Neil is no longer appearing on her videos. Did they break up? Nicole is always attempting to keep her life in privacy, so she doesn't reveal anything about the incident.
So we tried to search for the term "Nicole tv break up" in hope of finding something. Two videos appear on the search results "UPDATE: I am not okay." & "HOUSE HUNTING with my ex". These two videos and the fact that she is now collaborating with Deshae Frost lead us to conclude that they broke up.
Does She Prefer To Work Alone Or Collaborate With Other YouTubers?
Many other YouTubers are reaching out with her trying to be friends or to do some business with her.
But she likes to do stuff just by herself.
She did actually collaborate with another YouTuber before but she won't do it again. Now we are seeing her collaborating with a guy called "Deshae Frost" with 2.49 Million subscribers on YouTube, where they've produced one of the funniest Nicole's videos titled "PULLING A GIRLS WIG OFF IN PUBLIC! ft. NICOLE TV" – lucky for you we've reacted to this video on our YouTube Channel here.
Nicole Tv's FAMILY & EDUCATION
When it comes to her family things remain undisclosed, for instance, she never stated the identification of her dad in any of her social media. Her mother has been featured in some Instagram posts but she had never revealed her name or what she does – the same thing goes for her siblings…just nothing to mention.
For her childhood, it was great with a lot of support, attention and careens from her parents. So what about her Education? Well!! She has not given any details about that journey until now.
Why Nicole Is So Funny?
The answer to that question it's really simple – you can either go watch her videos or you can watch our reaction on the channel to one of her funniest pranks ever as shown below.
Final Thoughts
One thing you should know before ending reading this article – Nicole is the same person offline and online. She's authentic, so likable, real, beyond her years. She's refreshing, not a person that has some couples viral videos but she's viral and it's going to make you laugh definitely.
---
Nicole TV's SOCIAL MEDIA STATS